Coast brings traditional car maintenance to your place of work, but their mobile app needed an upgrade.
A team of freelance designers partnered with Coast as a pro-bono project to make significant changes to the current user flow in order to shorten the time required to sign up and schedule an appointment for a mobile auto care service. Our design recommendations and UI changes shipped in an update to the mobile app in early 2017.

Goals
Overhaul the user flow for speed and improve the user interface for increased comprehension.

Performance indicators
︎ Shorten registration user flow <2 minutes
︎ Onboarding comprehension <30 seconds

Responsibilities
Project manager with contributions to visual design.
Timeline
3 weeks
UX research

Coast had launched their MVP product without user research, testing, or feedback. Our team and Coast agreed that UX research should be rigorously documented for future use, in addition to our design recommendations.

Improved onboarding


Our content audit revealed that the existing product did not include an onboarding experience for new users. So we designed, tested, and delivered a new set of onbaording pages, which were implemented in a subsequent release.
New user flow

Text entry for users can become irritating very quickly, especially regarding details about your car and selecting an appointment date. Speed quickly became our #1 priority and we delivered a design that took half the time on average to sign up for a new account and complete a new reservation.
User research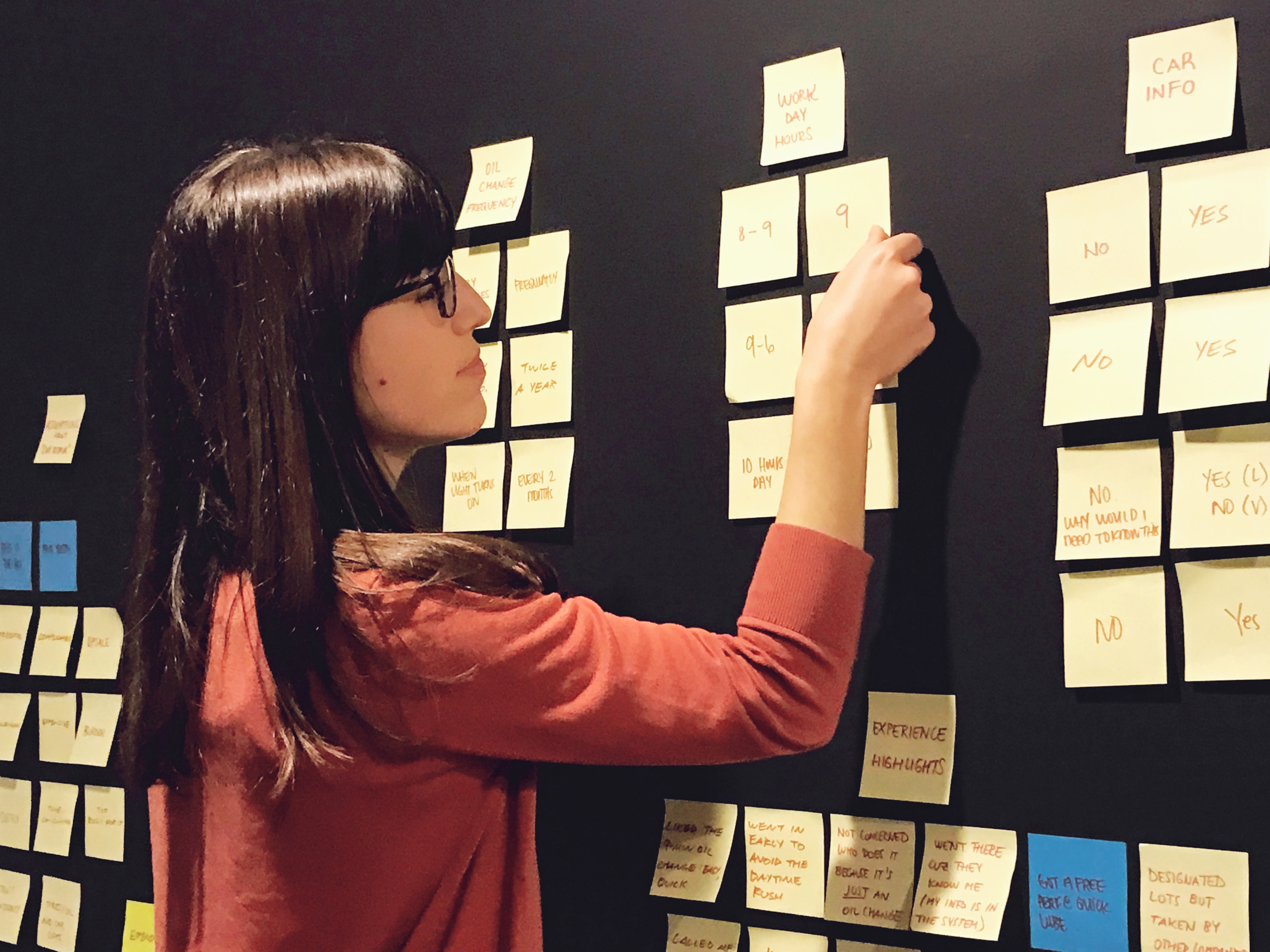 "I took my car in for an oil change but they tried to charge me for different filters and stuff I didn't want."

- User Interview